Total Merchant Services: Credit Card Processing For Small Businesses in the US and Canada
We take great care of our merchants because when your business is successful and profitable, then ours is, too. TMS of PA is a top merchant services processing company. We work with many satisified merchants adding more on a daily basis. That's because we truly care about our merchants' businesses. We're here to provide world-class support, answer any questions and make sure you're getting the most out of our programs from POS, Desktop Terminals, eCommerce/Gateways, Software & Smartphone or other Compatible Devices.
Get paid with your smart phone with Mobile Payments. Contact us today or call 800-328-2269 to learn more.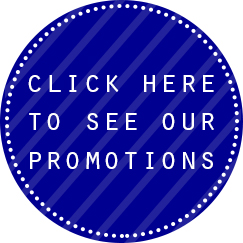 Huge Savings. No Risk
Consumers today have a wider range of payment options other than cash, including credit and debit cards. For them, credit and debit cards give a convenience of paying for products and services, and wouldn't be hampered by having insufficient cash in making a purchase.
Businesses, on the other hand, need means to process credit card and debit card-based payments accordingly. Otherwise, it could mean missed opportunities to cater to consumers who prefer cashless payments. You can trust Total Merchant Services to provide you a solution in the form of a credit card machine and other means to process card-based payment.
With us, setting up an account for a merchant credit card is fast and affordable. Your funds are deposited into your account within 48 hours, reducing possible risks and enhancing your ability to manage your business' cash flow. We can make the transition to card-based payments easier through our excellent payment processing services, saving you time and improving your cash flow management.
We also offer mobile and online payment processing solutions, where we turn your desktop computer or your mobile phone into a secure credit card processing terminal. This gives you the freedom to take cashless payments in any form.
Total Merchant Services of PA, a top merchant services processing company, is a leading provider of credit card and debit card-based payment processing services and other credit card services for businesses of all sizes. We are here to provide world-class support and help you make the most out of our programs from POS, Desktop Terminals, eCommerce/Gateways, software, smartphone, or other compatible devices.
Since 1996, we have been providing merchant bank credit card accounts for small and large businesses nationwide.
We at Total Merchant Services are always looking for ways to further enhance your sales. That's why we can also help you accept gift cards or loyalty cards, and even in the creation of a merchant advantage program. With these services, we strive to help you have better ways to process payments for your business.
Our rate and fee structure makes our company the most competitive in the industry. No matter where you are, whether you're in the U.S. or Canada, and regardless of whether you're a small or big business, we can help you with our top-notch solutions! Simply call us at 800-328-2269 and learn more on how you can benefit from our services.